OC Modifications:
Member Modifications PICTURES Click Here
CAVEAT: This is a list some of our members have used. Each experience is different and we cannot be liable for any these vendors. Buyer Beware. Also prices subject to change.
1. Sun Visor for Screen & leather armrests or console covers , It is an 04/08 Toyota Prius Information Display Screen Sun Visor . www.PriusHoods.com (sells on ebay)
2. Seat Covers:
Velour with center console cover - http://www.gtcovers.com/
Leather- (via Mel) Milton ,Milton's Auto Upholstery,1908 East Edinger,Santa Ana, CA 92705 (714) 258-3531 (high end)
Leather- Airstream in Huntington Beach is used by Carson Toyota and other dealers
Coastal Hitch to attach bikes, wheelchairs, Segways
LOCKPICK NAVIGATION UNBLOCK SERIES WITH AUDIO AND VIDEO INPUTS, Electric only mode kit,Auto Door Lock,Front End Mask, Power Outlet Mod,Prius Mudflaps,license plate rear view camera, universal viewtech video input. My favorite is the Power Outlet Kit $10.00 - turns your front power outlet to power on even when the car is turned off (charges your cell phone).
4. Plastic Cargo Mat/Cover – South Coast Toyota, Costa Mesa and most other dealers (called Exactmats –like plastic for under office chairs)
5.NEW Prius Battery (OEM)-Optima Battery self-install kit for both Generation 1 (2000-2003) and Generation 2 batteries (2004-2009) and Generation 3 (2010, etc) , plus battery disconnect switch. elearnaid.com then Prius Parts.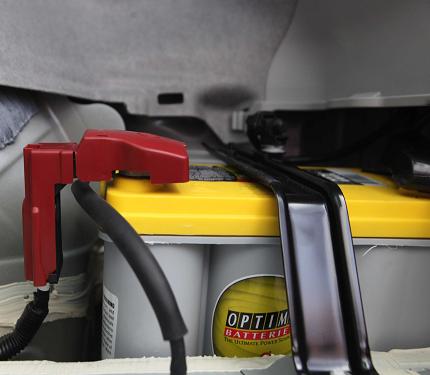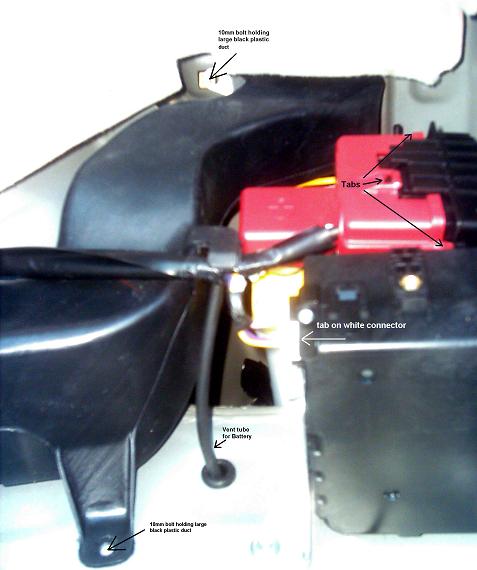 6. Rear Bumper Appliqué– any dealer (they also have cargo nets, mats)- have their body shop put it on. Some have also used the Toyota Matrix bumper protector (black) or the black one sold on ebay.
7. Big Hybrid sticker- Big City Images (badmomma on ebay) jpomarico@bigcityimages.com or request the smaller one- 2 by 19 inches
8. Gas Hybrid Electric Stickers- Paul Demmitt did these pjdemmitt@operamail.com aka pjdemmitt . They are now sold on Prius Chat store will sell you a full set of stickers for your car for $15. He includes some for the bottom rear door edge that say "Prius" on top and Gas Electric Hybrid in smaller letters below that. He also includes a GasElectric Hybrid sticker for the little rear hatch window.
9. Prius Heatshield (sun shade) by CanvasWorks- thru Priuschat for discount http://priuschat.com/shop/
10. Ev Switch- http://www.coastaletech.com/ -What does Toyota Say about EV Switch?
http://www.toyota.com/vehicles/2005/prius/key_features/launch_faq.html 25. Does Toyota support the modification of my Prius to be a plug-in Hybrid and run on electric mode only with a switch? Any such alterations, modifications or tampering with the vehicle voids the warranty and is likely to be counterproductive for air quality and Prius' durability and safety.
11. BT Tech Chassis Stiffening Plate - Priuschat.com
12. Toyota Extended Warranty – discount via PriusChat- usually under $1,000
http://priuschat.com/forums/sponsored-commercial-sales/2845-discounted-toyota-prius-extended-warranty-service-contracts.html
13. Mud Flaps: MetroTPN- http://www.metrotpn.com (black $43) , some dealers have them, or Order from Canada: http://www.toyota-parts.ca/ Supplemental installation instructions at: http://www.vfaq.net/mods/SplashGuards.html
16. Side Moldings - http://www.metrotpn.com/Middle/priusmouldings.aspx $115 plus shipping (group buy already completed) or via PriusChat.com
17. Front End Bra- black- most Toyota dealers
18. Pinstriping (via Mel) Phill Whetstone, Miracle Design,2908 S. Halladay.Santa Ana, CA 92705, (714) 241-8383 (by appointment)
19. Simulated Wood Grain Dash (via Mel) Superior Dash,(800) 741-3274,www.superiordash.com,
Wooddash.com also does this 800-350-5337. http://www.wooddash.com/category/TOYOTA_Dash_Kits_PRIUS. The price is $315
20- Window Tinting (via Mel) -Al & Ed's Autosound,16732 Beach Blvd. ,Huntington Beach, CA 92680 ,(714) 848-4552 If you have a NAV system, be sure that you install the non-metallic film. Legally, you can not tint the front windshield. Mel got five windows tinted for $180. They did an excellent job.
Cathy used Western Glass Tinting, Irvine, http://westernglasstinting.com/ (949) 574-8888 or (949) 475-0632
21. Sigma Automotive- Japanese Prius parts: http://www.sigmaauto.com/jdm/prius/prius0405.php
22. Rear Wiper Lift -do-it-yourself at Darelldd
Other Prius Mods at Darelldd such as LED conversions for dome light, etc.
Prius Beeper -seatbelt and backup disable instructions
Smart Entry Reprogramming
23.
Sudden Stop Flashing Frame - no wiring needed- put on your back license plate and it flashed in a sudden stop- Smart Home, AutoBarn, SuddenStop website