How to enable NAV system defeat with the touchscreen
Description: Gain access to all NAV features while the car is in motion using only the service menu.
Author LungCookie Date Thu Jul 14, 2005 9:50 pm
--------------------------------------
How to enable NAV system defeat with the touchscreen and Gain access to all NAV features while the car is in motion using only the service menu.

Follow these steps to override the NAV system's safety lockout, allowing all navigation features to be used while the car is in motion!

1. Press Menu button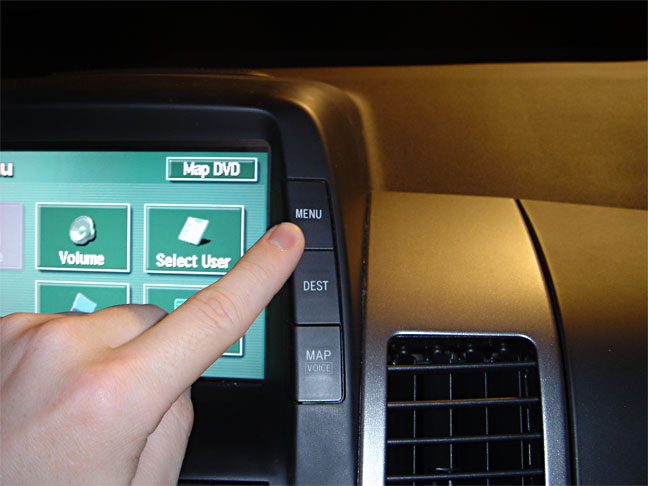 2. Press Volume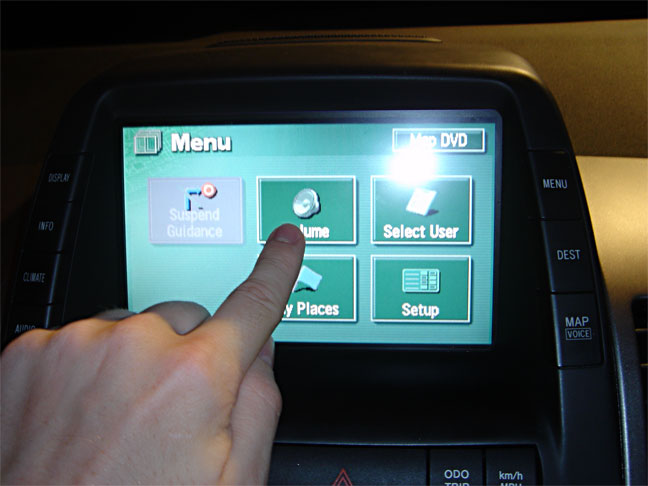 3. Touch upper-left corner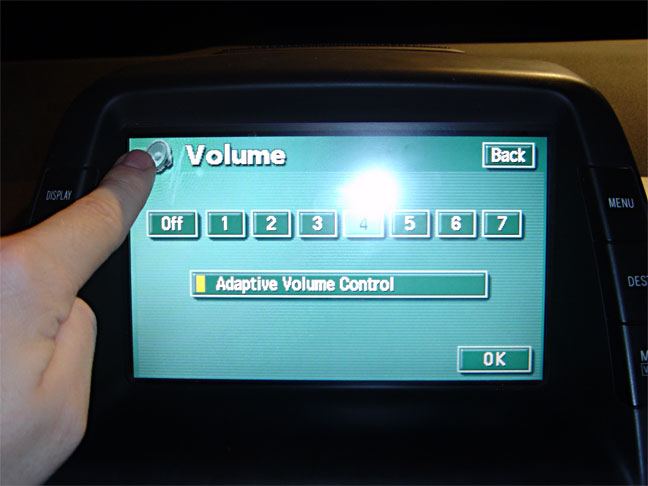 4. Touch lower-left corner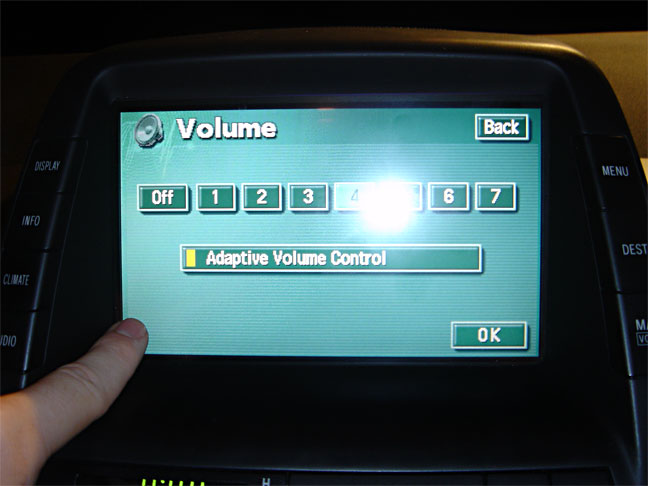 5. Touch upper-left corner again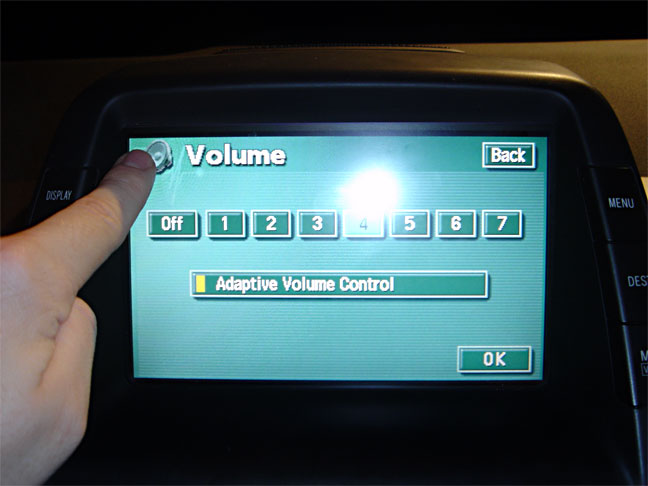 6. Touch lower-left corner again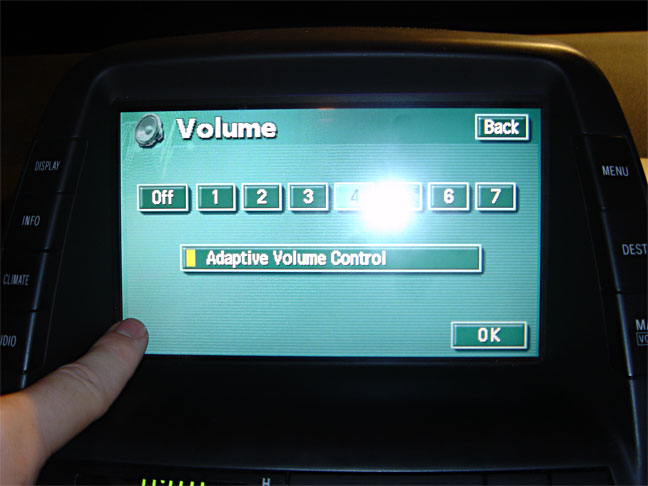 7. Hold Override until it beeps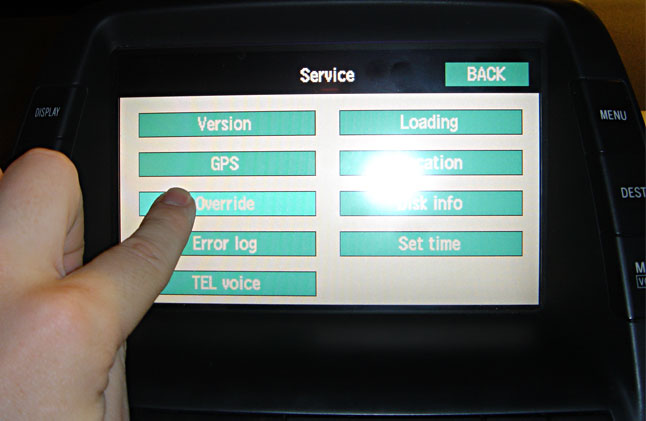 That's it! All navigation features are now enabled, even when the car is in motion. You can even enter the sequence while the car is moving.
Note that this setting is not remembered. It is reset back to normal when the car is restarted.
Thanks to driverx for the tip!
Original posting on PriusChat.com Knowledgebase (used with approval from LungCookie -thanks!)