---
---
Why Don't I get the EPA Mileage??
~~~
Pairing 2 Bluetooth Phones with the Prius-How to Select Which Bluetooth Phone with the Prius
~~~
~~~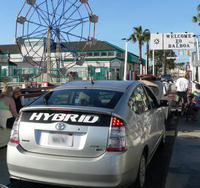 How to Defeat Nav ('04,'05) with NO Car Changes
Interested in getting on the OC Prius Club email List for meetings? Email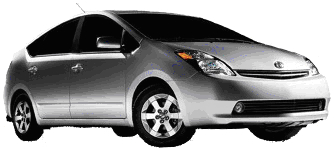 Websites:
∑ Orange County website- OC PriusChat Forum
∑ Johnís website- http://john1701a.com/ great info sheet, hints, user guide, etc.
∑ San Diego Prius Club- http://www.PriusClubSD.com Large local club with lots of info
∑ Bluetooth info for your Prius -toyota.letstalk.com
∑ http://www.vfaq.net/ Prius FAQ -This is a listing of FAQs/VFAQs from the 2004 Prius community for various Modifications or Repairs ,pickup checklist, etc.
∑ http://home.earthlink.net/~jkash1 Jeff Kash, links to other info
∑ http://www.vassfamily.net/ToyotaPrius/TipsTricks.html Hints /tips(diagnostic screen, reverse beep turn off)
∑ http://www.geocities.com/priusjames/
∑ Prius Groups:
o Yahoo-Prius-2G- http://autos.groups.yahoo.com/group/Prius-2G/
o http://autos.groups.yahoo.com/group/2004-prius/ (unmoderated- lots of spam)
o Original Yahoo group - http://autos.groups.yahoo.com/group/toyota-prius/
o GreenHybrid.com - Prius and other hybrids